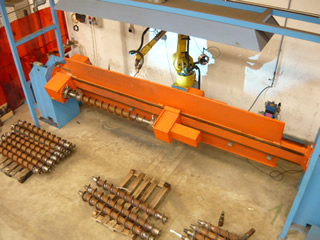 The augers respond to the same construction standards and quality as the friction welded rods; they are made using steels with high mechanical strength and ensure fundamental requirements of reliability.
Outside diameters available range from a minimum of 101mm to a maximum of 250mm and the tubes used range from a diameter of 60mm, to a diameter of 90 mm. On request we can provide augers with carry anti-wear.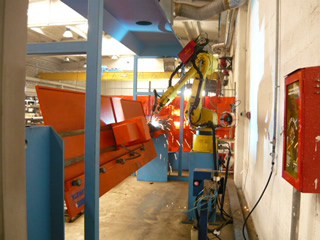 The final part of the manufacturing process for the augers consists in welding the spiral propeller on the tube.
The traditional method, now superseded technologically by IDT, consisted of the manual welding of two pieces.
The actual production process instead uses a welding robot system (see photo).